Greetings, bloggers!
Just last week, I wrote a review on the popular Netflix series 13 Reasons Why. Dark, but also well-written, this series touches on plenty of serious matters like suicide, depression, and mental health. I encourage you to check out the review, as well as watch the series!
Aside from being well-scripted, 13 Reasons Why is also very well-acted, with a mixture of familiar and new young actors and actresses who are able to capture the range of depth and emotions in their characters. Besides doing a great job on the show, they are also not at all bad to look at…
That said, this post will be dedicated to the *male* actors on the show whom stand out for me. From the adorable to the outright sexy, here are some of the man candies from 13 Reasons Why!
1. Dylan Minnette (Clay Jensen). Playing the show's protagonist, Minnette presents a shy, but adorably-awkward teen whose unrequited love on Hannah is one-part devastating, one-part sweet. Throughout the series, we watch Clay gradually develop from shy to confident, as Hannah's tapes give him the courage and life (ironic) to face things head-on. With Minnette's baby face and baby blue eyes, it's all too enticing to want to squeeze his cheeks and give him a big hug whenever his character was unhappy.
2. Christian Navarro (Tony Padilla). Smooth, slick, and mysterious like his Cadillac, Navarro's character, Tony, just oozes sex appeal. Although he plays him with a brooding, ghost-like demeanor, he also plays him as caring and protective with Minnette's character, Clay. Tony is probably my favorite character on the show, since his sort-of wallflower status in the thick of the mysterious tapes is something that I can resonate with, as a wallflower myself. Plus, playing a gay character (spoiler alert!) just warms my LGBTQ+ heart. ❤
3. Ross Butler (Zach Dempsey). One of the things I liked about 13 Reasons Why was its diversity: racial, gender, and sexuality-wise. Butler is no exception: with his gorgeous hapa features and arms so thick I want to melt myself into, he's the dream. While his character, Zach, was flawed (like the rest of them), Butler made him one to sympathize with, i.e. a big-shot athlete with insecurities, but a kind heart. There are also talks that Butler could be the next Shang in the upcoming live-action Mulan film; I would be so on-board with that!
4. Brandon Larracuente (Jeff Atkins). Although he played a minor character, Larracuente still breathed plenty of life into creating Jeff Atkins, even though life was cut short for him (another spoiler alert!). The hashtag, #jeffdeservedbetter, is featured everywhere on social media, and I can understand why so many people were upset at the character getting killed off when he was such a good one to begin with. Larracuente played Jeff handsomely, both in the sense of solid acting…and his good looks!
5. Miles Heizer (Alex Standall). I admit, I didn't like Heizer's character, Alex, in the beginning of the season- however, it wasn't until the show carried on that I gradually started to like him, as well as sympathize with. Like Clay, Alex wants to do the right thing in light of Hannah's death, even though his status in the series' finale was a huge shock (didn't see it coming at all). Heizer definitely has that boyish charm going for him, as well as Nicholas Hoult-vibes. Although I don't usually dig bleach-blond hair, Heizer makes it work!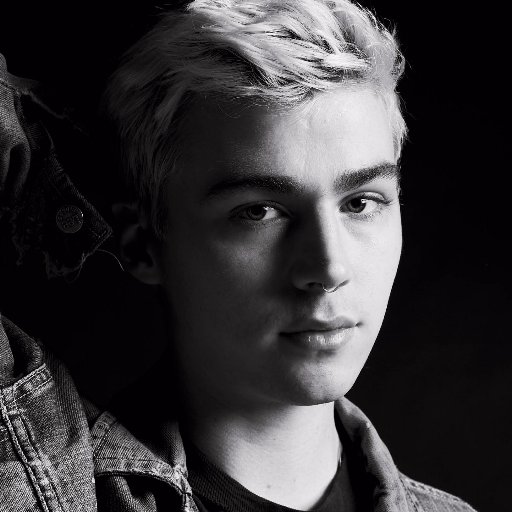 Who were your favorite actors/characters from 13 Reasons Why? Let me know!
— The Finicky Cynic
Check me out on Facebook! https://www.facebook.com/thefinickycynic