Hello, bloggers!
Couple of weeks ago, Melissa from The Bookish Wanderer did this neat book-themed tag that caught my interest. Since she nominated anyone of us to do it, I thought I would take a crack out of it as well! Plus, I've actually been reading (for fun) this summer, and quite a considerable amount from the past two years put together– might be a fun way to see what I've gotten out of this summer of reading. 🙂
Here are the rules:
In addition to linking back to the person who tagged you, it would be awesome if you link back to Nicole's original post!
Pick a book that corresponds to the cookie's 'theme'.
Have fun!
Tag one to three people.
Now on to the questions!
Chocolate Chip:
A classic book that you love or really enjoyed
Catcher in the Rye by J.D. Salinger might seem like an easy cop-out (after all, it's one of the most popular classics among youth, even to this day), but I genuinely do like this novel– ever since I first discovered it at the age of thirteen, I was immediately hooked on the casual, sarcastic voice of Holden Caulfield, along with the plot that had to do with nothing, but also with everything about disillusioned youth back in the 1940's that is relatable even to those today.
Thin Mints:
A fandom that you really want to 'join' and/or a hyped-up book you want to read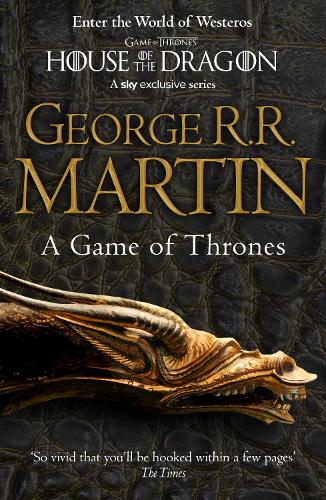 To be fair, I haven't seen the wildly-popular series, either, but the Game of Thrones fan base sounds like a good, worthwhile one to be in. The books sound like they live up to the incredible hype of the series, and considering that I do like fantasy, I might as well give it a try!
Shortbread:
An author you can't get enough of
Chris Crutcher, an American writer and family therapist, had me at Staying Fat for Sarah Byrnes, which was the first novel I'd ever read from him and got me hooked on his other books ever since. Granted, I'd never been a huge fan of YA sports novels until his, which aren't just about sports, but also the people behind them. In other words, Crutcher creates characters who are so real you'd wish they would exist in real life. He strikes a balanced tone between witty and serious, and I could read all his books– front to cover– all day, every day…and on repeat!
Samoas/Caramel DeLites:
An emotional rollercoaster
Having first read Tiger Eyes in eighth grade, I was immediately struck by the raw emotion in the main character, 15-year-old Davey who's in the process of recovering from her father's death. The emotional teenage angst is there, but also offers an extra layer of pain and suffering which I hadn't expect from Judy Blume, whom I attributed more to lighthearted children novels like Tales of a Fourth Grade Nothing. In any case, Tiger Eyes was a sobering novel to read, and to this day I still get the feels from it.
Oreos:
A book whose cover was better than the story, or vice versa, where the story was better than the cover
I remember reading Lust by Robin Wasserman when I was in high school, after picking it up at my local library and being intrigued by the rather-seductive cover and magenta color (to add to the lust theme). In fact, Lust is the first book in a seven-book series of, you guessed it, Seven Deadly Sins, but upon cracking the spine open, I found the story to be such a bore, so cliched that I didn't bother continuing with the series after the first book.
Tagalongs/Peanut Butter Patties:
A book that wasn't what you expected
At least with this featured cover that I'd seen at my local library (in the kid's section, of all places), never would I have expected Ender's Game by Orson Scott Card to be more than just a children's novel. In fact, I was surprised to find it more graphic and violent than any other children's novel I'd read, to the point I doubted that it should ever be considered a read for young children. Don't get me wrong, I'm all about freedom of reading, no matter what age you are, but I was just caught off-guard by Ender's Game. A compelling read, although I would probably choose not to read it again…
Snickerdoodles:
A book you may never stop re-reading/loving
I love snickerdoodles, and I love Good Enough by Paula Yoo. What makes this YA novel so delightful is that it not only is funny (in that awkward, lightly-sarcastic way), but also it brought Asian-American representation into the foreground, as the main character, Patti Yoon, is a first-generation Korean American trying to discover herself through academics, first crushes, and music. As an Asian American, I was so happy to have stumbled upon this novel as a teenager, for I could relate to the pressures that Patti had with her parents, friends, and community. Love this book to pieces, and I encourage anyone to read it!
I tag:
— The Finicky Cynic
Check me out on Facebook! https://www.facebook.com/thefinickycynic